Discover the benefits of a financial pipeline using the Build Guide and see what building a doTERRA business can do for you.
Para descargar en Español, presione aquí.
What You'll Learn
Benefits of building a financial pipeline
Reasons to partner with doTERRA
Pipeline activities to start building a business
Income potential
Three Steps to launch your business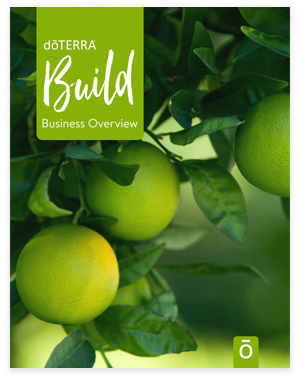 Build Guide
Videos
Learn about the benefits of building a dōTERRA business.
Global Launch: Use the Build guide to attract builders
Compensation Links
Opportunity & Earnings Disclosure
Policy Manual Compensation Plan