Welcome
Our pure essential oils are revolutionizing the way families manage their health. We harness nature's most powerful elements and share these gifts through our global community of Wellness Advocates.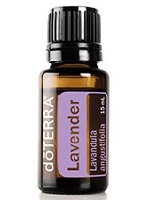 ​
Wendy Black
Independent Wellness Advocate
Welcome! Thank you for stopping by my website. Possibly you are wondering why I chose Doterra and what it's done for me. The choice was easy as Doterra is therapeutic grade so most oils are safe to ingest. At the time I chose to use oils my body was going through menopause and I had severe dry eye syndrome. I tried ClaryCalm and saw results with cramping and hot flashes immediately. The EOmega worked wonders for my eyes and Serenity helped me achieve better sleep. I've replaced all my products with Doterra. I cook with them, use them on my skin and in my yoga practice. The oils helped me bring a community of like-minded people together once a month to share their health tips. Don't hesitate to contact me with questions or health concerns, I"m here to help! Live well, Wendy
Contact Us
Video disabled by your privacy settings
What Are Essential Oils?
Video disabled by your privacy settings
Why doTERRA?
Video disabled by your privacy settings
Ready for Anything