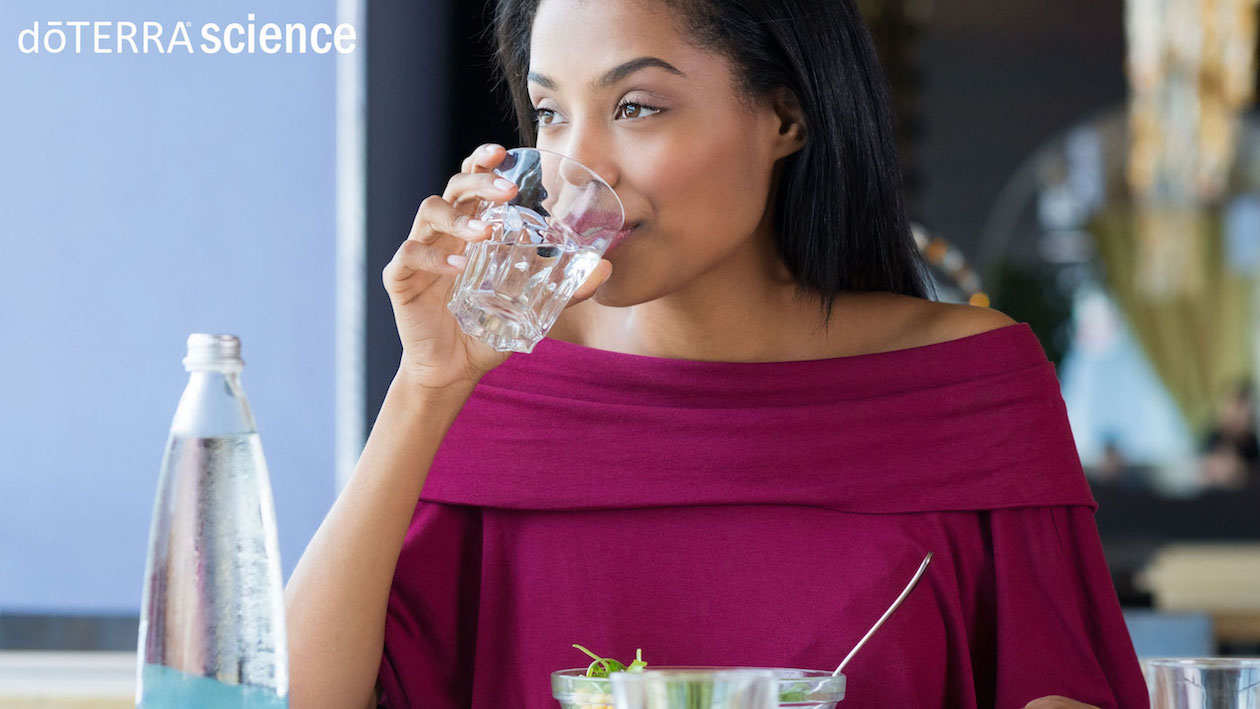 Contributed by Damian Rodriguez, DHSc, MS


Google a list of helpful weight loss tips and you are sure to come across the suggestion to increase your water intake. Along with the importance of staying hydrated, water serves countless functions in the body, and because our satiety responses are associated with the mechanical volume of the gut, it does seem logical that drinking water could be a method for decreasing our hunger. But what does the science say?
In a recent study, 84 adults were asked to participate in a 12-week weight loss program that included face-to-face consultations and twice weekly telephone consultations.1 The participants were randomized into control and research groups, with the research group being asked to consume 500 mL of water 30 minutes before each meal and the control group being asked to imagine their stomach was full before meals. At the conclusion of the program, the water preloading group had lost, on average, nine pounds, nearly three pounds more than the control group. Based on self-reported food diaries, it appears that drinking water prior to meals resulted in less calories consumed overall, due to the mechanical filling of the gut.
While our satiety responses are quite complex, an integral component to them is still those mechanoreceptors in the gut that sense physical volume. Somewhat like fiber, water can momentarily provide a sense of satiety without providing any calories, helping you consume less overall. Before a large meal, try drinking a glass of water or two to keep portions under control.

doTERRA Science blog articles are based on a variety of scientific sources. Many of the referenced studies are preliminary and further research is needed to gain greater understanding of the findings. Some articles offer multiple views on general health topics and are not the official position of doTERRA. Consult your healthcare provider before making changes to diet or exercise.
How would you rate this post?