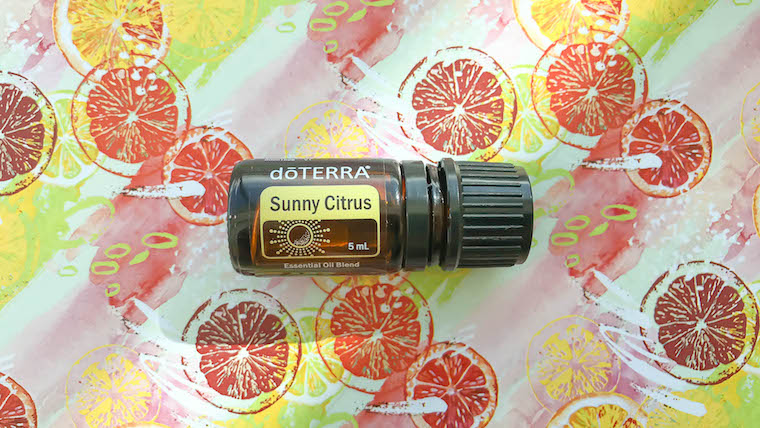 Contributed by Dr. Damian Rodriguez, DHSc, MS

Introduction

Uniting the benefits of two of the most popular citrus oils (Grapefruit and Wild Orange) and energizing Peppermint, Sunny Citrus is the latest doTERRA® proprietary CPTG® essential oil. Along with its uplifting scent, whether used aromatically or topically, Sunny Citrus provides a number of different benefits for your health and around the home.

Usage

Due to their rich concentrations of the monoterpene limonene, citrus essential oils are known for their cleansing properties and ability to positively influence mood.1, 2 The addition of Peppermint oil provides a minty top note that supercharges these benefits. Aside from the countless studies that have shown limonene-containing essential oils may have positive effects on mood, clinical research suggests that the aroma of peppermint essential oil is arousing and uplifting.3-5 Whether diffusing throughout the day or directly inhaling before heading out for a hike, Sunny Citrus is the perfect aromatic complement to your happy and active lifestyle.

Furthermore, Grapefruit and Wild Orange provide powerful cleansing benefits, both around the home and for the skin.6, 7 Experimental research suggests that menthol, one of Peppermint's primary chemical constituents, has surface cleansing properties as well.8, 9 Additional experimental research suggests that topical use of peppermint essential oil may keep the skin looking clear and may reduce the appearance of blemishes.10 Before going to bed, try adding a few drops of Sunny Citrus to your skin moisturizer to support, clean, soothe, and protect the skin, or use it directly on household surfaces to increase the cleansing power of any product and to leave a sweet, minty aroma in your home.

Conclusion

In a perfectly balanced combination of citrus and mint, Sunny Citrus provides countless aromatic and topical benefits. Grab a bottle to energize and uplift your mood and your home.

How would you rate this post?