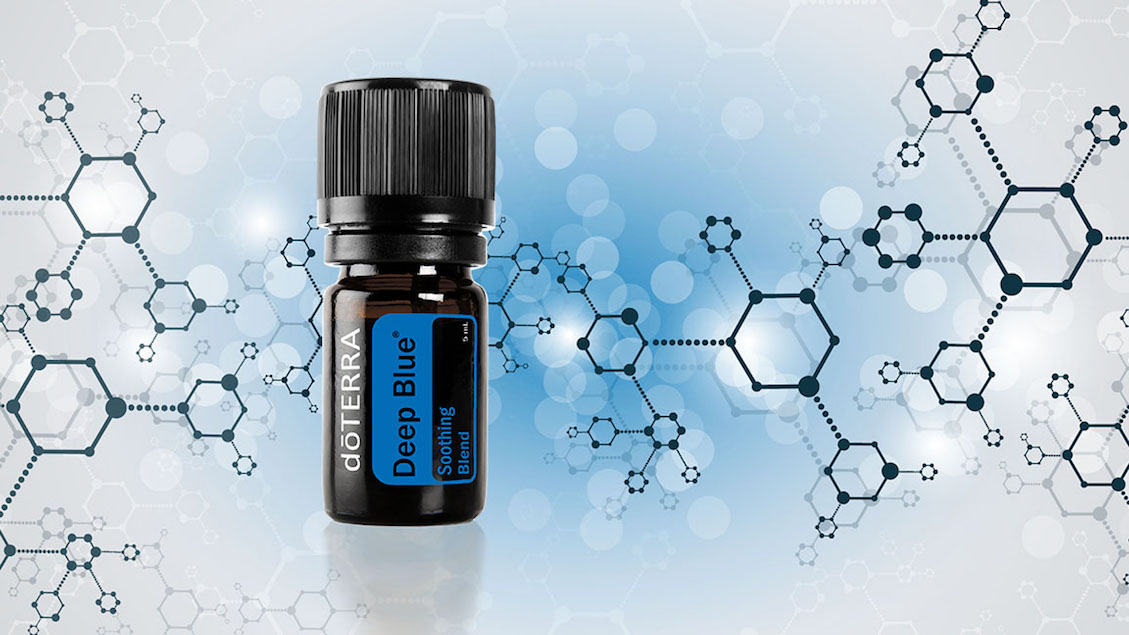 Deep Blue essential oil blend is composed of oils from Wintergreen, Camphor, Peppermint, Blue Tansy, German Chamomile, Helichrysum, and Osmanthus. In a recent study, doTERRA researchers investigated the effect of Deep Blue essential oil blend on human skin cells using the BioMAP® dermal fibroblast system.1,2,3 By adding certain factors to cultured skin cells, the researchers induced a cellular response that was designed to imitate a cellular inflammation response in a living person.2,3 Some of the pre-inflamed skin cells were exposed to Deep Blue essential oil blend while others were left alone.

After exposure to the blend, the cells were collected and burst open. RNA was extracted from a solution containing the cellular contents and sent for RNA microarray analysis. The microarray results indicated that signaling pathways related to inflammation, immunomodulation, and wound healing were affected in cells exposed to Deep Blue essential oil blend.1

The major active components of Deep Blue including methyl salicylate, menthol, eucalyptol, and camphor, are organic molecules that possess beneficial properties and are widely used in various health care products.1 These facts taken together with the experimental results help explain why Deep Blue is soothing after strenuous exercise.

BioMAP® is a registered trademark of DiscoverX Corporation.
How would you rate this post?