dōTERRA Balance® Grounding Blend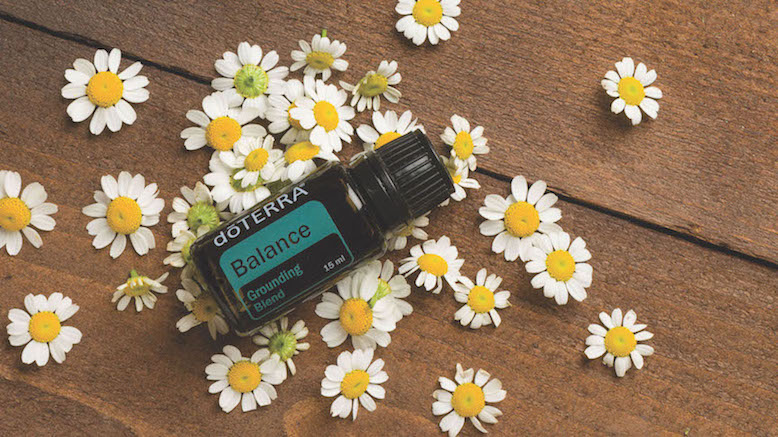 Contributed by Damian Rodriguez, DHSc, MS

Essential oils are commonly used to evoke feelings of balance and relaxation, and this is one of the primary benefits of doTERRA Balance Grounding Blend. The proprietary combination of Spruce Needle/Leaf, Ho Wood, Frankincense Resin, Blue Tansy Flower, and Blue Chamomile Flower essential oils is effective whether used aromatically or topically. This benefit may be due to its concentration of Frankincense, which experimental research has shown may help to promote positive mood and soothe feelings.

A study investigated the effects of hand massage with Frankincense, Bergamot, and Lavender essential oils.1 The nonequivalent control group pretest-posttest design study included a total of 58 participants in hospice care. Twenty-eight of the participants were assigned to the control group which received general hand massages, while the remaining 30 participants were in the experimental group whose daily five-minute hand massages included a topical application of Frankincense, Bergamot, and Lavender essential oils which were diluted in a base of sweet almond oil. After seven days, the experimental group reported significantly improved mood and feelings of relaxation when compared to the control group.

Due to its concentration of Frankincense and other grounding and relaxing essential oils, doTERRA Balance Grounding Blend is the perfect complement to an AromaTouch® or hand massage.

doTERRA Science blog articles are based on a variety of scientific sources. Many of the referenced studies are preliminary and further research is needed to gain greater understanding of the findings. Some articles offer multiple views on general health topics and are not the official position of doTERRA. Consult your healthcare provider before making changes to diet or exercise.
How would you rate this post?