Executive Spotlight: Corey B. Lindley
Founding Executive Chief Financial Officer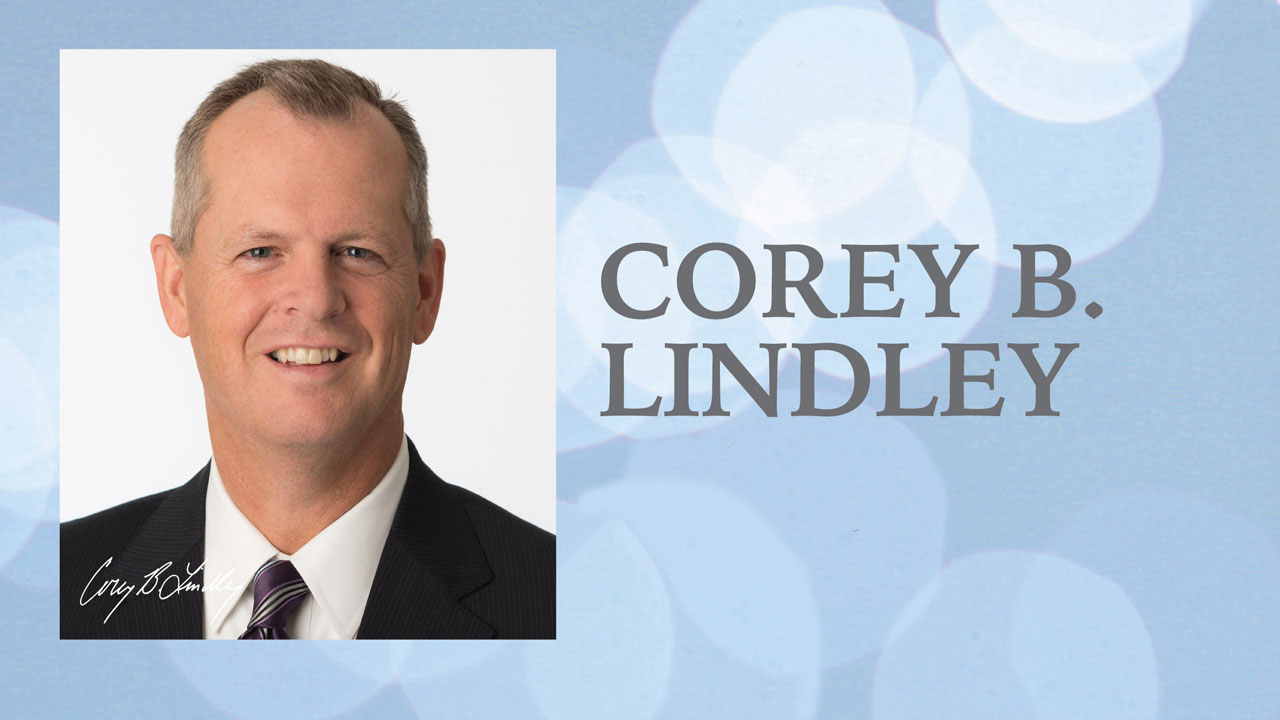 Corey Lindley spent many years as a financial executive with another large direct selling company before he joined the doTERRA® executive team. He was doing charitable work in Australia for a few years, and at the end of it some of the doTERRA executives that he had known previously reached out to him about becoming their financial partner. Corey says, "At the time, doTERRA was very small. I thought it would stay a small, boutique type of business and would just be a fun thing to do. Now, it's exploded."
What is your mantra?
"No success can compensate for failure in the home." –David O. McKay
That saying has driven my whole life. As busy as I am with work and other things, I have to focus on what is going on at home. I try to keep that balance in my life. The greatest joy in my life comes from my family and helping my children grow and develop and seeing them do good things.
What is your role in doTERRA?
I'm the chief financial officer, so my job is to make sure that we run profitably, that we pay our bills, that we have the money that we need to expand, and that we are judicious in how we manage the company's resources with everything that is going on. In addition, I oversee the operations team, which ensures that we source the product, and we get it tested, packaged, sent out, and delivered to homes and customers. I also oversee Human Resources which supports our growing, global 2,000 employee team and manages our corporate campus. I have great people who report to me doing most of the work?
What has been your biggest professional obstacle?
In addition to my financial work at the company I worked at before doTERRA, I've also had international experience. For a prior company, I was responsible for opening 20 or 30 markets and I've done that my whole life. Now, I'm repeating that to some degree with doTERRA. I'm working directly on detailed legal, regulatory, financial, and operational issues related to doing business in foreign markets, particularly China which is a complex market.
But, the biggest challenge of my life has been raising eight children with my amazing wife, Janis. That's my life's challenge. Being a father is great, but it stretches me to the limits.
Could you tell us a little about your personal goals?
I've been very fortunate in my life to be able to accomplish lots of things professionally and to have a good life. My goal now is to help other people, to find ways to alleviate their needs and bring them happiness and joy. That's one of the reason I love our Healing Hands initiatives and our Co-Impact Sourcing focus. I find great joy and satisfaction in trying to help other people. That is really all I want to do in the future.
What do you do for fun?
I'm an avid sports fan. I enjoy being active. I play tennis and golf with my kids and my wife. My kids have all been involved in sports, so I've always enjoyed supporting them in that as well.
What's something no one knows about you?
I have six girls and the three oldest are girls, so our mornings were always hectic getting them all ready for school. The hair had to be done, the clothes had to be picked out, everything had to be just right—and I wasn't much help with that. So, I told my wife, "Why don't I fix breakfast, and you can focus on getting the girls ready for school?" Ever since then, whenever I'm in town I make breakfast for my family.
Other fun facts:
Corey has eight children: six girls and two boys. The oldest is 27 and the youngest is 12. He also has seven grandchildren.
He loves making muffins, particularly with rhubarb, which he grows in his garden.
Corey once lived in Shanghai, China for four years with his family. He continues to go travel there regularly for doTERRA.
How would you rate this post?