A Rare Heart Disease Inspires Wellness Advocate to Promote Healthy Lifestyles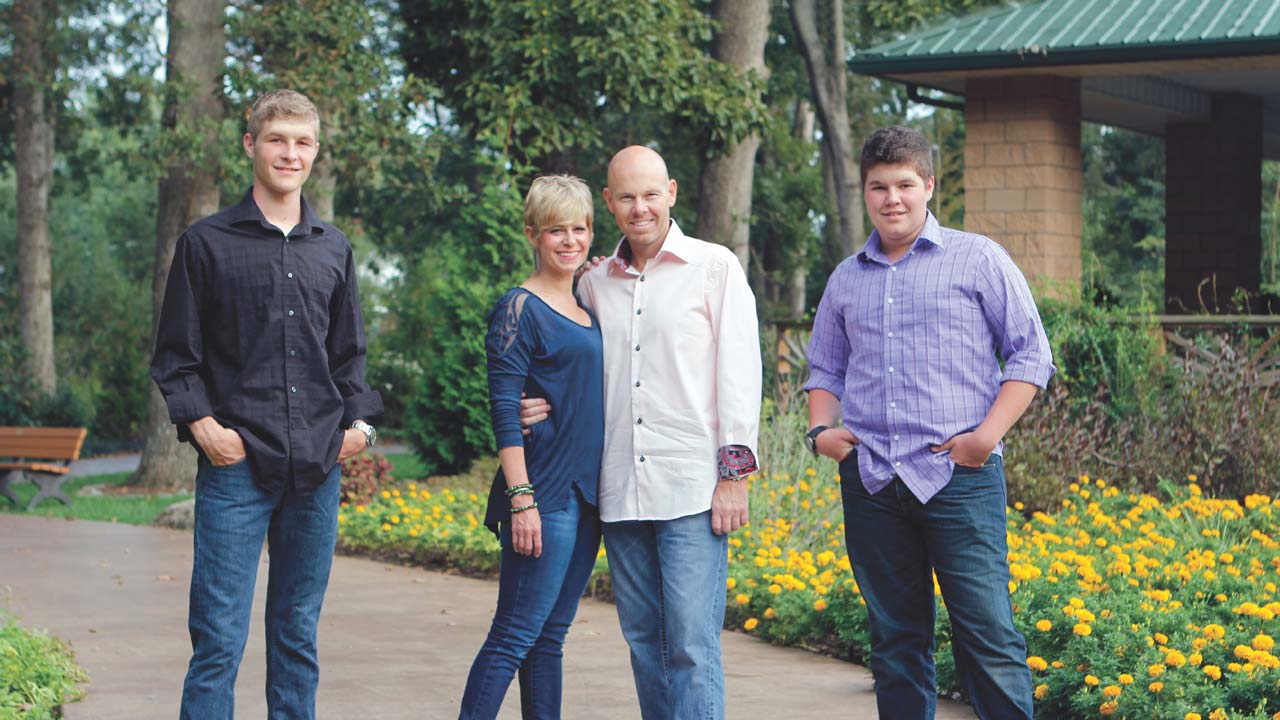 Marcy Snodgrass learned the value of good health early on in her life. At age 23, Marcy had a rare disease called Takayasu's arteritis[1]. This disease causes inflammation in the arteries, so Marcy underwent open heart surgery and now has artificial arteries. Her heart surgery sparked a life-long endeavor to maintain a healthy lifestyle. From exercise to eating healthy, she was extremely focused on her health from this point on.
Eventually, Marcy decided to open a yoga studio and organic juice bar in her town to help others live the type of healthy lifestyle she is so committed to. Aside from these business endeavors, Marcy also worked as a massage therapist. Needless to say, her life was full of opportunities to teach people about health and wellness.
During her work as a massage therapist, Marcy often used essential oils provided by the company. Once her yoga studio and juice bar started to take off, she decided to leave her massage therapy job. She realized that leaving this job meant that she wouldn't have access to the essential oils anymore, since they were only for professional use. After this realization, some of her massage therapist friends told her about doTERRA®. Marcy felt a bit skeptical in the beginning, because she had grown accustomed to the oils she used at her old job. However, it didn't take long for her to fall in love with the doTERRA oils, and instantly start sharing them with others.
In the beginning, Marcy planned to offer the oils to people at her yoga studio and juice bar, but she soon realized that she wanted to actively share doTERRA—rather than having these products sit on her shelves. She says that her "why" for the business has always been about educating people. "I've always been an educator as a massage therapist and as a yoga instructor. I feel the same way about essential oils."
Her desire to educate others really jumpstarted Marcy's motivation to grow her business. In fact, it often didn't even feel like a business to her. She says, "It made an easy business opportunity for me, because I don't really think about it like I'm selling a product, I just think about it like I'm sharing solutions with people." Because of her enthusiasm for sharing and her prime audience of people at the yoga studio and juice bar, Marcy grew her business quickly. She hit Silver in her first month, Gold in her second, and achieved Diamond within her first year.*
Aside from her focus on education, Marcy feels that organization is the best way to run a successful business. She is a huge fan of whiteboards. When she first decided to go for Diamond, her husband went out and bought 5 huge whiteboards that are in her office at home. She called this her "thinking room" where she could stay updated with each leg and check on her numbers. Marcy suggests that other Wellness Advocates keep up with their numbers every single day. She says that by tracking numbers daily, it is less likely that the end of the month will sneak up on you.
Above all, Marcy's main focus is still on health and wellness. Ever since her experience of dealing with a rare heart condition, she has felt inspired to lead a healthy life. Her passion lies in procuring a healthy life for herself, while educating and motivating others to do the same. She says, "We are wellness advocates. It's really important for people to see us live that, and not just say it. That is the best testimonial that we can give for people to join our team and for people to use these amazing products."
*Results not typical. Average earnings are less. See doTERRA 2014 Opportunity and Earnings Disclosure Summary on doterratools.com.
How would you rate this post?