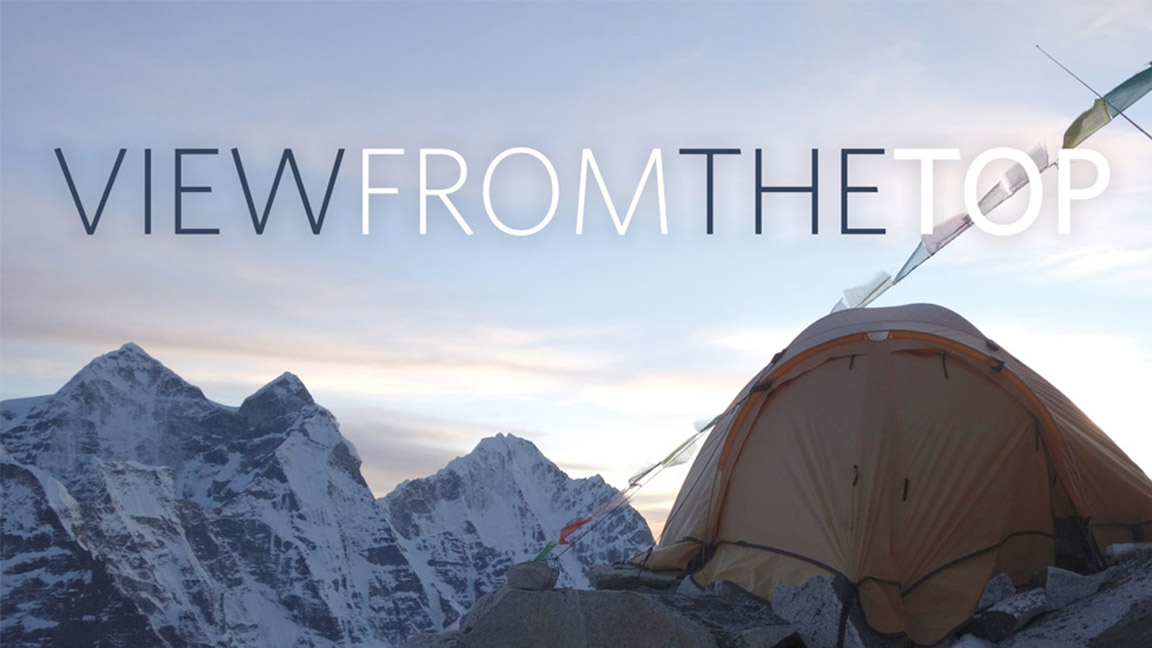 Brian Warren is a full-time, year-round mountain gude. He works in almost every iconic mountain range imaginable, guiding climbing and skiing adventures for people from all over the world.
Brian works for Jackson Hole Mountain Guides in Wyoming as a senior guide and as the manager of their winter programs. He runs every kind of rock and alpine climbing trip possible during the summer months, including the iconic Grand Teton, as well as guiding and teaching guests backcountry skiing, ice climbing, and avalanche safety and education during the winter. He is also part owner and a senior guide for Alpenglow Expeditions, a premier international guiding company that's at the forefront of the high altitude climbing and skiing programs offered on every continent of our planet. Brian has guided all across the American West in the Cascades, Rockies, and the Desert Southwest, as well as worked on dozens of expeditions to South America and the Himalayas. He sees mountain guiding as more of a passion and lifestyle than a career, and consistently finds his work beyond dynamic and rewarding. Brian feels that if he can impact other's lives by pushing them to their physical and mental limits in some of the most beautiful and harshest places in the world then he has had true success. It's this success and the diverse nature of guiding that pushes Brian to consistently be at the top of his game with knowledge and fitness.
What do you normally do to prepare for a major climbing expedition?
As a full-time mountain guide, my job typically keeps me fairly physically prepared for these expeditions. However, it is quite important to constantly find time outside of guiding to stay in shape by trail running, utilizing a climbing gym, and, quite simply, just being outside and moving through the mountains. Regarding the mental preparedness, it's a lot of logistics and lists upfront, then it's a matter of slowing down and really taking time to appreciate the experience. I work very hard with our local liaisons and depend on them to help get the majority of the tasks taken care of before the expedition. I do believe the hardest part of expedition climbing is what I call the "mental endurance." It's the ability to realize that it's not a race and much more of a mental marathon as we have a lot of time away from family, businesses, and regular-day life. This is always very hard on people to not be as connected as they usually are whether it's reading the paper in the morning or checking their email 15 times a day. We just simply do not have these luxuries while climbing and it's tough for people to really slow down their "daily" routine and realize that we are letting our bodies acclimatize and work for us, not against us.
What was the longest and most challenging expedition that you've ever done? Why was it so challenging?
Its funny you ask about the longest and most challenging as the most challenging expedition that I have most recently been on was one of our shortest trips. This was due to the April 25 earthquake that struck Nepal. Alpenglow Expeditions was running an Everest Expedition on the north side of the mountain in Tibet and we were just beginning our climb as the earthquake happened. The earthquake and its devastation pushed the Chinese to close Everest on the north side, which brought our expedition to a quick close. The politics and logistics following the closure were by far some of the toughest challenges I have ever had on a climbing trip. We as the guides had to constantly manage the expectations and emotions of our guests all while working with the local liaisons that were forcing us to leave. We were also very concerned as our Sherpa were quite disconnected from their families and we were trying as hard as possible to gather as much information as we could as to the condition of their homes, villages, and most importantly, their families. So overall, this past Everest expedition was very challenging as we were dealing with being told that we couldn't climb, we couldn't leave the country, but yet we had to leave base camp.
What doTERRA products do you use, and how do they help you?
Mito2Max®: When prepping for an expedition, especially a high altitude expedition, I tend to train and look for ways to start the acclimatization process as early as possible. Using Mito2Max helps with this process by allowing my body to feel more energized and support the higher level of stamina required to train harder and recover faster. I can really see a difference.*
Deep Blue®: I look to the Deep Blue products as I am consistently dealing with the day-to-day abuse of climbing and guiding. As a guide, Deep Blue Rub certainly helps after long days of being in the mountains.
doTERRA On Guard®+: I use the doTERRA On Guard+ products as a supplement and to strengthen my immune system, since good health is critical in the dry air and higher altitudes that I deal with*.
What advice would you give to someone who is interested in participating in a climbing expedition?
I always tell people that are interested or curious about climbing expeditions that they really need to consider the time and commitment and the fact that many of the places we guide and climb are far removed from the everyday routines that folks are accustomed to. I joke and always ask people if they can truly be away from a Starbucks and all of its conveniences for 20–40 days if needed. I also ask people to consider that they put in plenty of time on smaller climbing and skiing objectives before moving on to harder and higher objectives. I always see folks want to fast track their personal "mountain" résumé in order to obtain a certain goal but this isn't always the best way to go about it. People need to truly have enough time in the mountains so that most of the scenarios and terrain that we climb and ski are already familiar to them.
Why do you do what you do? (It's obviously dangerous and extremely difficult!)
Quite simply, I do what I do because I absolutely love watching people push themselves in stressful situations. I also thrive on teaching and coaching folks in situations that seem impossible yet are always attainable. I truly get the greatest joy from my work as a guide when I see people find a sense of self-sufficiency in the extreme environments that we operate in. As guides, we are not only moving people through the mountains strictly focused on safety, we are also watching people learn from mistakes, teaching new skills, and providing a great level of listening and conversation skill. The background that mountain guides need in order to run successful trips is beyond dynamic and diverse and well beyond the basic skill of climbing.
Notable Climbs and Expeditions:
Grand Teton Ascents: 150+
Grand Teton Ski Descents: 12 (3 variations)
Mount Rainier Ascents: 80+
Denali Expeditions: x2 (Highest point in North America)
Kilimanjaro Expeditions: x5 (Highest point in Africa)
Aconcagua Expeditions: x5 (Highest point in South America)
Mount Elbrus Expeditions: x2 (Highest point in Europe)
Mount Everest Expeditions: x4 (Highest point in Asia)
*These statements have not been evaluated by the Food and Drug Administration. This product is not intended to diagnose, treat, cure, or prevent any disease.
---
How would you rate this post?