Participating in Local Events as a Wellness Advocate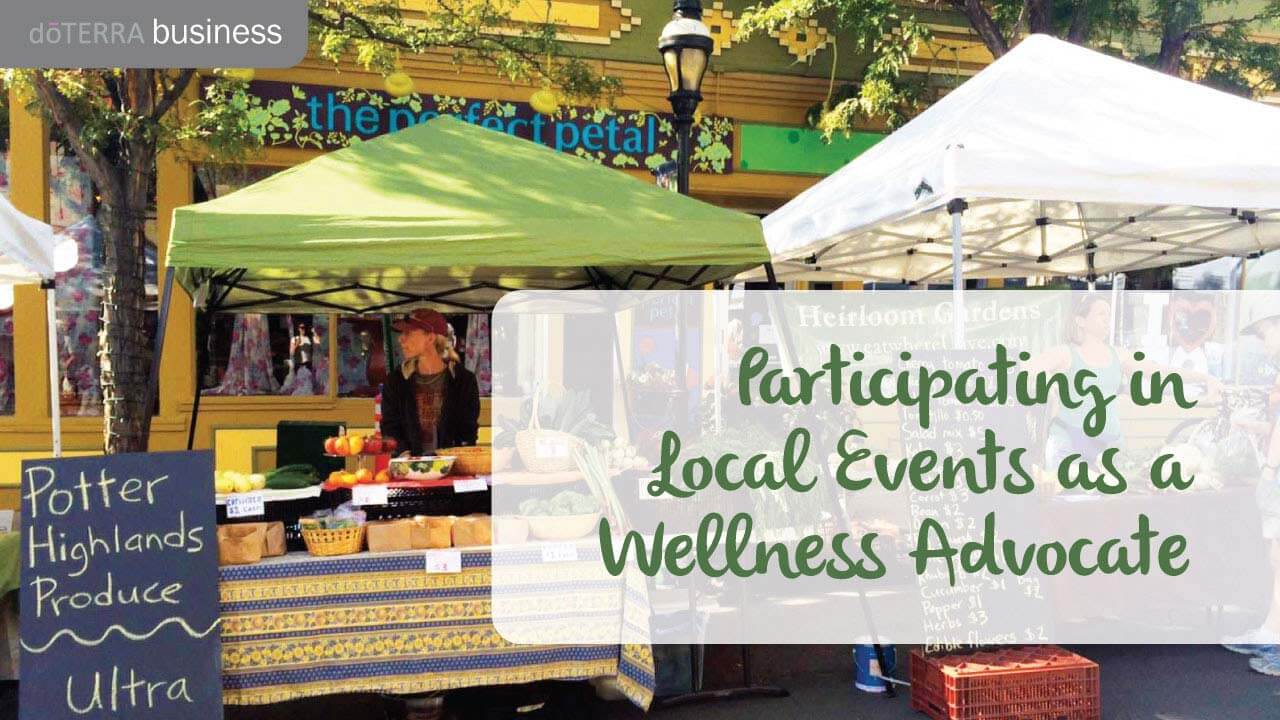 Wellness Advocates are always excited to share doTERRA with others. While there are many different way to share about essential oils (e.g. workshops and make-and-take classes), some members have found that participating in local events, whether individually or as a team, can create more positive experiences and growth within their community and doTERRA business.

These events can be expos, bazaars, fairs, farmers' markets, and even school activities. Local residents and visitors who attend such events are able to connect with Wellness Advocates and have hands-on experiences with essential oils. If you know of a local event or are interested in trying something new with your team, submit an event submission form today. The process is simple and the response time is fast—see the following steps below:

Check with the event coordinator to confirm you're the first Wellness Advocate to reserve a booth space for the event you want before submitting an application or payment with him or her—some events will only allow one vendor per event to represent a company.

If you're the first Wellness Advocate to apply for that event, then proceed to print off the event submission form here.

Submit the form to compliance@doterra.com so the doTERRA compliance department can review the event and add it to their calendar. The compliance department's response time is within 24–48 hours of receiving the submission. For policy information about doing an event, please see Section 13: D in the Policy Manual. (If you are in Canada, please see Section 10 of the Canadian Policy Manual here.)
After you've received approval from doTERRA, you are free to plan your participation at the event. Attendees will be able to see your enthusiasm and become interested in learning more about the oils, which will help you build your contact list and continue to spread the word about doTERRA.

Want to know more? See our Q&A page here.
How would you rate this post?