Class Ideas from A to Z: Essential Oils, Pregnancy, and Babies
with Stephanie Fritz, LM, CPM, The Essential Midwife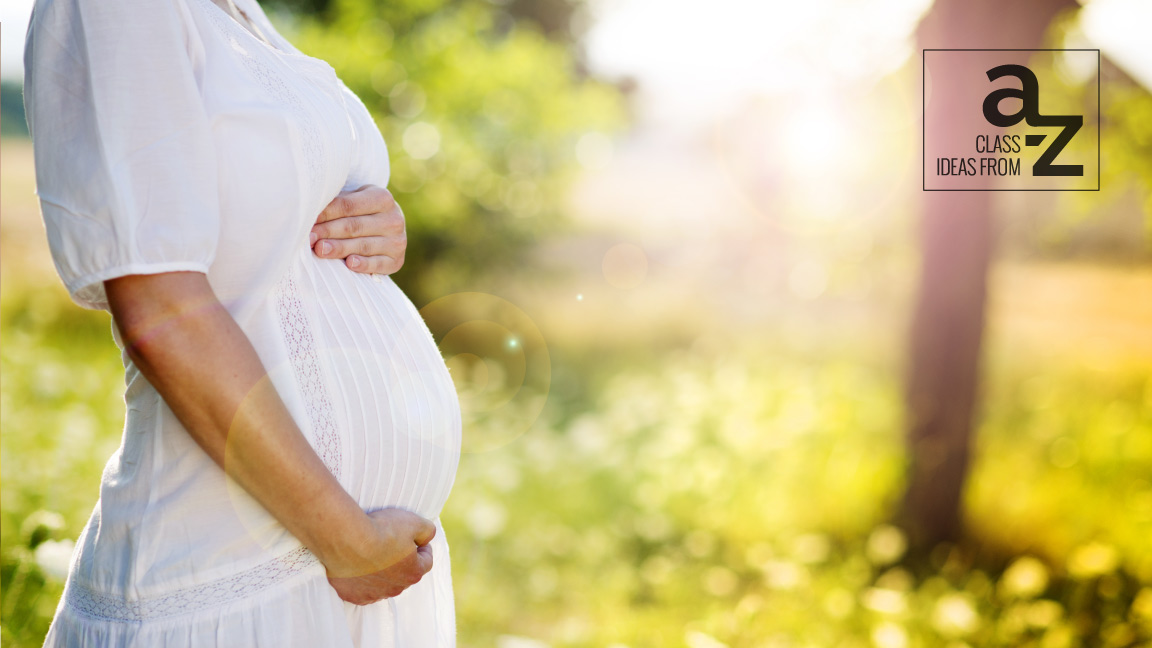 Stephanie Fritz also known as The Essential Midwife, has a very successful midwifery practice in Southeast Arizona. We interviewed her to find out a little more about using essential oils during pregnancy and with children**.

Her advice when starting a class on this topic is simple: "My intention in a class about using essential oils during pregnancy is to eliminate the fears around using essential oils during pregnancy, birth, and with your children or babies." The following class outline includes a variety of ways that Stephanie educates about essential oils and pregnancy.

Outline:
1. Talk about the importance of nutrition. Stephanie says, "Nutrition is the number one thing to watch during pregnancy. I always refer to diet even before bringing up essential oils. For example, I recommend that you have 80-100 grams of protein, dark green leafy veggies, and that you drink at least 3-4 quarts of water every day. Only after you have the proper nutrition do you add in essential oils and supplements from doTERRA®."

2. Address the specific essential oils and supplements that are safe to use for each stage of pregnancy and with babies. Introduce this topic by talking about the importance of consulting your health care professional about any supplements you are taking. Stephanie recommends:
doTERRA Microplex MVp™. "It's a great supplement to add to your doTERRA wellness lifestyle even before pregnancy. With my clients, I talk about it being a wholefood supplement and that our bodies assimilate that much better than synthetic vitamins. You can use this supplement no matter what stage of life you are in." Note: Sometimes even the healthiest of diets fail to offer optimum nutrition, which is why a prenatal is often recommended. Although not specifically designed to be a prenatal, many women, working closely with their qualified healthcare provider, choose to take Microplex to help fill nutritional gaps. Also, many women choose to take xEO Mega®, which provides important brain-development nutrients, including omega-3 fatty acids (particularly DHA). Ultimately, choosing the right supplements is a personal choice and establishing open communication between patient and qualified healthcare provider is especially important during pregnancy.
Peppermint, Ginger, and Cardamom. "Any of these oils can be used mostly during the first trimester to help aid digestion*. Of these, Cardamom is my favorite."
Fractionated Coconut Oil with Immortelle. "Dilute Immortelle with the coconut oil and spread it over your stomach during the second trimester. This is great for your skin and improves the appearance of fine lines."
Citrus oils: Lemon, Lime, and Grapefruit. "These oils should be especially used in third trimester to help cleanse and support your digestive system*."
Wild Orange and doTERRA Balance®. "I diffuse both oils during labor and delivery. These are my two favorite oils to diffuse because they establish a calm atmosphere."
doTERRA Touch™ Kit. "I absolutely recommend this because everyone is always asking how much to dilute the oils, and what they can use with kids. The Touch Kit is the perfect answer to those questions. They're already perfectly diluted and are in just the right amount. Keep in mind though, not all the oils are for new babies. For example, while Oregano is in that kit, you don't need to use it on a brand new baby."
**Pregnant or lactating women should consult a physician prior to the use of dietary supplements and cosmetics. Also, consult a physician prior to giving supplements to, or applying cosmetics on infants.
*These statements have not been evaluated by the Food and Drug Administration. This product is not intended to diagnose, treat, cure, or prevent any disease.
---
How would you rate this post?