Welcome
Our pure essential oils are revolutionizing the way families manage their health. We harness nature's most powerful elements and share these gifts through our global community of Wellness Advocates.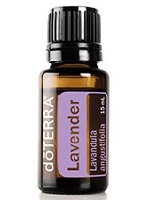 ​
Melissa Carrick
Independent Wellness Advocate
I am Melissa Carrick, owner of Wellness Within! It is my passion to see and assist others' in their journeys! After twelve years in the medical field, I am happy to combine my medical knowledge with holistic and alternative therapies. My curiosity about the body first led me to assisting in surgeries of all kinds. As a person who craves ongoing personal growth, I gradually added massage therapy, reflexology, essential oils, yoga practice and instruction, and birth doula work to my list of passions. The holistic approach encompasses the entire person. I intend to nurture the mind, body, and soul connection by establishing ongoing relationships with clients. We can work together to provide the best care based on your individual needs
Contact Us
Video disabled by your privacy settings
What Are Essential Oils?
Video disabled by your privacy settings
Why doTERRA?
Video disabled by your privacy settings
Ready for Anything