Welcome
Our pure essential oils are revolutionizing the way families manage their health. We harness nature's most powerful elements and share these gifts through our global community of Wellness Advocates.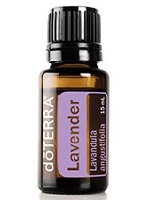 ​
Sandy Norton
Independent Wellness Advocate
Greetings, and welcome to my doTerra website. Here you will find a beautiful selection of essential oils, proprietary blends, and other products developed especially to help you and your family achieve optimal wellness. . . everyday! As a Registered Nurse, my early medical education was based on traditional Western modalities. Later, as a young mother of 3 active, little boys, my view of pharmaceuticals took a drastic turn when our pediatrician tried to prescribe yet a third prescription drug to treat my middle son's ADHD! He was only 6 years old!! I knew there had to be a better way! So I began to explore the world of holistic medicine, worked with a nutritionist to get my son off of these prescriptions, and watched him begin to thrive through proper nutrition and natural supplements! Eventually, I obtained my degree as a Natural Wellness Practitioner from Clayton College of Natural Health, and became a Certified Crystal Healer and Reiki Practitioner from Southwest Institute of Healing Arts. Wanting to incorporate the benefits of aromatherapy into my practice, I was eventually blessed to be introduced to doTerra essential oils. Using these precious Gifts of the Earth on a daily basis has been life changing for me and for my family, and it is my goal to help others achieve their optimal state of health through education about the use of essential oils and making healthy lifestyle choices to experience Wellness Everyday! It is truly your life, your health, your choice, and I hope you will join me on this journey! Many blessings to you, Sandy
Contact Us
Video disabled by your privacy settings
What Are Essential Oils?
Video disabled by your privacy settings
Why doTERRA?
Video disabled by your privacy settings
Ready for Anything