Welcome
Our pure essential oils are revolutionizing the way families manage their health. We harness nature's most powerful elements and share these gifts through our global community of Wellness Advocates.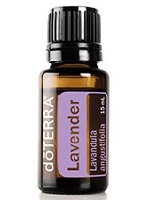 ​
Wandas Health Massage Therapy LLC
Independent Wellness Advocate
I am a Professional Clinical Massage Therapist specializing in clinical and therapeutic massage treatments. I am also the owner at Wanda's Health Massage Therapy, LLC. I have been studying Anatomy and Kinesiology since 2010 and I have been in business since 2012. I am dedicated to the treatment of my clients. I believe in giving the best MASSAGE treatment for your needs. I attended and graduated from Southeastern Institute in Columbia, SC. I have a degree in Professional Clinical Neuromuscular Massage Therapy. I work with the body very thoroughly. I am dedicated to demonstrating my commitment and usage of the ethics of touch. I have certified professional clinical massage therapists that are dedicated and committed to the wellness of all of our clients.
Contact Us