Welcome
Our pure essential oils are revolutionizing the way families manage their health. We harness nature's most powerful elements and share these gifts through our global community of Wellness Advocates.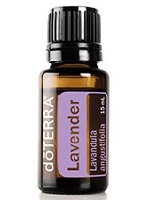 ​
Tracy M Caggiano
Independent Wellness Advocate
I believe we each have the right to decide what's best for our families and ourselves. The idea of going back to the earth for so many good things to enhance our lives just makes sense. I decided to follow this path in my own life when looking for something that I felt was "better" for my son. He had been diagnosed with Aspergers, ADHD and OCD, and was experiencing many MANY side effects from the different types of medications being prescribed. It was at that time I found essential oils and D'oterra ... our lives were changed ... for the better.
Contact Us
Video disabled by your privacy settings
What Are Essential Oils?
Video disabled by your privacy settings
Why doTERRA?
Video disabled by your privacy settings
Ready for Anything