Welcome
Our pure essential oils are revolutionizing the way families manage their health. We harness nature's most powerful elements and share these gifts through our global community of Wellness Advocates.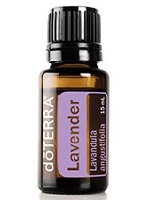 ​
Kristin Kohs
Independent Wellness Advocate
Owner & Founder of The Sanctuary, Licensed & Certified Massage Therapist, Health Educator, TRX & Pilates Instructor, Rehabilitation Therapist Kristin studied massage and health education at the National Holistic Institute in Emeryville. In 1999 she opened Just By Touch Massage Therapy and Health Education. She is proficient in Western massage modalities, including Swedish, Deep Tissue, Sports, Myofascial Release, Aromatherapy, Foot Reflexology and Hot Stone Massage, as well as Eastern modalities, including Shiatsu, Acupressure Thai Massage and Energy therapy. She is certified in pre and post natal massage as well. As Kristin pursed her career in the healing arts, she became a personal trainer and fitness manager for 24 Hour Fitness in 2000. By 2002 she received her Mat Pilates and Apparatus Pilates Certifications through The Physical Mind Institute. Kristin targeted her expertise toward Functional Movement and spent 7 years as a Rehabilitation Director/Therapist at a Chiropractic Rehabilitation Center in Walnut Creek which specialized in Functional Movement and Naturopathic Medicine. Over the years, Kristin has combined all her knowledge of massage therapy and movement services and created a system of techniques which she calls restorative bodywork. It allows you to develop synergistic energy and restored movement you will enjoy for years to come. Combining the use of Essential Oils into her practice, clients are able to have enhanced health and wellness, live a more clean and natural lifestyle, and share the joy of life with others Kristin is an active member of a BNI chapter; CCBRN, and served as part of the leadership team, including a term as the chapter president. She is a member of Associated Body workers and Massage Professionals (ABMP), and is certified by the California Massage Therapy Council. She was a student The Referral Institute now known as Asentiv and became a Certified Networker. She is also Alumni of National Holistic Institute and is a site provider for student massage therapists. One of her most valued beliefs is balance, finding the balance within the body not only physically but energetically. In order to maintain her balance Kristin enjoys the simple to extreme; her activities of interest include snow boarding, wake boarding and skydiving. When she is not jumping form planes you will find her enjoying her family, meditating or enjoying a yoga class. Kristin has many skills which have allowed her to be successful in her career. She provides communication and honesty to all those around her. Kristin has a heightened intuitive touch and reads the body through her touch. She is caring, nurturing, compassionate and understanding. Kristin has had a wonderful journey which led her to the life of alternative medicine
Contact Us
Video disabled by your privacy settings
What Are Essential Oils?
Video disabled by your privacy settings
Why doTERRA?
Video disabled by your privacy settings
Ready for Anything