Welcome
Our pure essential oils are revolutionizing the way families manage their health. We harness nature's most powerful elements and share these gifts through our global community of Wellness Advocates.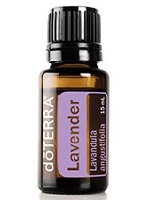 ​
Lisa Gonzalez
Independent Wellness Advocate
In today's busy world, we are exposed to more and more toxins and stress. We fill our days with work and commitments and there is less and less time for self care and relaxation. My goal is to help people live happier, healthier, younger lives with the use of essential oils. Focusing on nutrition and self care, essential oils and a plant based life are an integral part of that process. By focusing on our health and nutrition, we can change our lives, one drop at a time.
Contact Us
Video disabled by your privacy settings
What Are Essential Oils?
Video disabled by your privacy settings
Why doTERRA?
Video disabled by your privacy settings
Ready for Anything