Welcome
Our pure essential oils are revolutionizing the way families manage their health. We harness nature's most powerful elements and share these gifts through our global community of Wellness Advocates.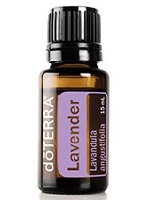 ​
Suzanne McGee
Independent Wellness Advocate
Suzanne was raised in a small family in Reading, Pennsylvania and was heavily influenced by her German Grandmother who believed in holistic ways of living. She loved being in the kitchen with her grandmother learning to cook wholesome, nutritious meals from basic ingredients. At 13, she lost both her grandmother and her mother who became ill with cancer. She continued to build upon the foundation that had been laid in those early years, maintaining a healthy lifestyle. Suzanne followed her dream to become college educated and became the first woman in her family to graduate from college. She married her college sweetheart and eternal companion Robert; they soon will be celebrating 46 years of marriage. They have 6 beautiful children and 22 awesome grandchildren! Suzanne has a great passion for sharing her knowledge of wellness technologies which enable the body to restore itself. With this passion,she created Nirvana Wellness Center to offer Simple Solutions for Optimal Health & Wellness.
Contact Us
Video disabled by your privacy settings
What Are Essential Oils?
Video disabled by your privacy settings
Why doTERRA?
Video disabled by your privacy settings
Ready for Anything