Welcome
Our pure essential oils are revolutionizing the way families manage their health. We harness nature's most powerful elements and share these gifts through our global community of Wellness Advocates.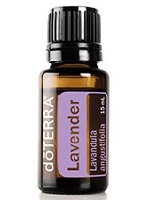 ​
Ann Summers
Independent Wellness Advocate
Welcome to Summers Essential Oils! Whether you currently use essential oils or are looking to learn more, you have come to the right place. Essential oils empowered me to become more active in my family's health. Essential oils are amazing and have changed our lives. You will find lots of great information on this site including several ways to use essential oils to improve your daily life. I am excited to share this valuable information with you. Contact me when you are ready to be introduced to the power of essential oils in your home!
Contact Us
Video disabled by your privacy settings
What Are Essential Oils?
Video disabled by your privacy settings
Why doTERRA?
Video disabled by your privacy settings
Ready for Anything