Welcome
Our pure essential oils are revolutionizing the way families manage their health. We harness nature's most powerful elements and share these gifts through our global community of Wellness Advocates.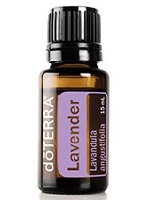 ​
Martha McKinnon
Independent Wellness Advocate
Hi, I'm Martha McKinnon and I am a successful Lifetime Weight Watcher living in Phoenix, AZ. My mission is to balance my love of food and desire to live happy, healthy and slim and help others to do the same. Several years ago I discovered essential oils and love incorporating them into all aspects my everyday life. I'd love for you to have the same opportunity to experience these natural wonders.
Contact Us
Video disabled by your privacy settings
What Are Essential Oils?
Video disabled by your privacy settings
Why doTERRA?
Video disabled by your privacy settings
Ready for Anything