Welcome
Our pure essential oils are revolutionizing the way families manage their health. We harness nature's most powerful elements and share these gifts through our global community of Wellness Advocates.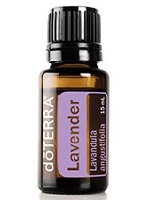 ​
Shephali Bhatnagar
Independent Wellness Advocate
For many many years I was looking for non-drug options for symptom relief, something that did not have side effects like the drugs have. I was also looking for a natural antibiotics since the regular antibiotics destroy our guts. When I found out about essential oils I was thrilled to find such easy to use and very very effective alternatives to drugs. I was amazed to find out that not all essential oils are good quality. I feel so grateful that such a company as doTerra exists which extracts and makes available to us such easy to use and effective essential oils.
Contact Us
Video disabled by your privacy settings
What Are Essential Oils?
Video disabled by your privacy settings
Why doTERRA?
Video disabled by your privacy settings
Ready for Anything