Welcome
Our pure essential oils are revolutionizing the way families manage their health. We harness nature's most powerful elements and share these gifts through our global community of Wellness Advocates.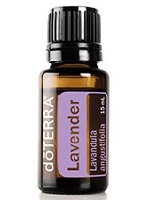 ​
Shannon Alvarado
Independent Wellness Advocate
Essential oils have changed my life and others and can impact your life too! Doterra oils are naturally grown around the world and are 3rd party tested making them pure natural and effective for hospitals, health gyms, etc. While they can be pricey- per drop is equivelent to pennies a day and still cheaper than pharmaceutical medication without side effects. Join today as a member and get 25%off retail as well as opportunity to earn free oil of the month- awards are similar to amazon/ Costco memberships for as low as $35 a year. My is number is 5106010. Call me today for a phone consult on your health goals and see how much better your health can be.503 3122235
Contact Us
Video disabled by your privacy settings
What Are Essential Oils?
Video disabled by your privacy settings
Why doTERRA?
Video disabled by your privacy settings
Ready for Anything