Welcome
Our pure essential oils are revolutionizing the way families manage their health. We harness nature's most powerful elements and share these gifts through our global community of Wellness Advocates.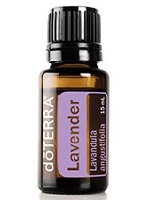 ​
Sarah P Chabot
Independent Wellness Advocate
HI! my name is Sarah and I have been using Essential Oils for 16+ years in my home, life and massage business. I have watched and felt over the years, the power in these essential oils. How so many people have benefited from them including me, my loved ones, my furry pets and now my kiddos! I really can't imagine my life without these small little amber bottles! I am dedicated to continually learning more and more everyday about what I can offer in a positive way to the world. Through my bodywork and sharing and educating about these oils. Growing and cooking good food. Laughing and loving with friends and family. Doing my best to raise positive children and showing the ones I love that they are loved, I believe my journey is on the right path. It's really all about learning and sharing, loving and laughing! Please feel free to contact me if you would like more information or if you need help deciding what might be the best options right now for you. I have lots of info to share! Never forget the pleasure of the Journey....
Contact Us
Video disabled by your privacy settings
What Are Essential Oils?
Video disabled by your privacy settings
Why doTERRA?
Video disabled by your privacy settings
Ready for Anything