Welcome
Our pure essential oils are revolutionizing the way families manage their health. We harness nature's most powerful elements and share these gifts through our global community of Wellness Advocates.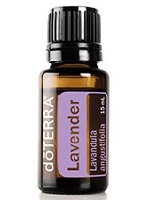 ​
Kristin
Independent Wellness Advocate
Namaste, I am a yoga mama of 3, certified kids yoga teacher, women's retreat leader and dōTerra essential oil enthusiast! I would be honored to guide you on your oily journey as you discover the omazing benefits of essential oils. Visit my sister site Peaceful Planet Yoga for more information. Book a retreat with me at my home in southern Vermont for a weekend full of oily DIY projects, detoxing in our sauna, therapeutic treatments, creating flower mandalas, connecting in sisterhood & creating dream catchers! xo Kristin
Contact Us
Video disabled by your privacy settings
What Are Essential Oils?
Video disabled by your privacy settings
Why doTERRA?
Video disabled by your privacy settings
Ready for Anything