Welcome
Our pure essential oils are revolutionizing the way families manage their health. We harness nature's most powerful elements and share these gifts through our global community of Wellness Advocates.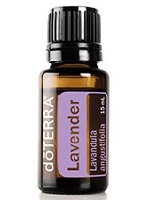 ​
Simple Life Yogi, LLC -
Independent Wellness Advocate
Welcome, my name is Angel. I've been using essential oils for half a decade now and in that time I have yet to cease being amazed at the power, beauty, wisdom and efficacy of these certified pure therapeutic grade essential oils. My family, my yoga studio and clients, and especially myself have all expereinced first hand how much these oils can do for our health and wellness. To be able to feel empowered to make personal choices that are as pure as God intended them to be is only one of the many benefits. So if you are looking for ways to care for yourself and your family while reducing the toxic load..... If you are ready to take your health into your own hands.....If you just want to know more..... Contact me! Let's be on this journey together.
Contact Us
Video disabled by your privacy settings
What Are Essential Oils?
Video disabled by your privacy settings
Why doTERRA?
Video disabled by your privacy settings
Ready for Anything