Welcome
Our pure essential oils are revolutionizing the way families manage their health. We harness nature's most powerful elements and share these gifts through our global community of Wellness Advocates.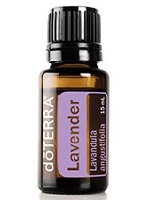 ​
Royce & Ashley Willis
Independent Wellness Advocate
Welcome, we are a Husband and wife team who are parents to a rambunctious boy. Royce cares deeply about what goes into his body and his family. This is why we began this journey in 2010. At that time we did not know what real health truly meant and its a lifelong journey. We began learning about these amazing products and just couldn't resist not telling others about them and there amazing health benefits. Because we care about other people's health we choose to share these amazing gifts that our divine creator has given us. It is our passion and mission to educate and share this life-enhancing benefits of therapeutic -grade essential oil and essential oil enhanced wellness products with others.
Contact Us
Video disabled by your privacy settings
What Are Essential Oils?
Video disabled by your privacy settings
Why doTERRA?
Video disabled by your privacy settings
Ready for Anything