Welcome
Our pure essential oils are revolutionizing the way families manage their health. We harness nature's most powerful elements and share these gifts through our global community of Wellness Advocates.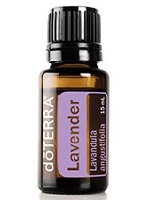 ​
Monica Sartin
Independent Wellness Advocate
Passionate about natural health and wellness for families, DoTerra adds another branch in our effort to help our customers. To buy at wholesale prices (saves 25%) click the join & save tab. See the WHOLESALE ENROLLMENT KITS to save even more. (You won't have to pay the $35 to 'join'..) https://www.doterra.com/US/en/create-account?OwnerID=5450200 You can also pay a $35 fee to shop wholesale without purchasing in large quantities. Our motto is 'you don't let friends pay retail'. We strongly recommend that everyone sign up as a 'WELLNESS ADVOCATE' which comes with more 'perks' and costs nothing more. If you have any questions, please hit the contact link at the bottom and we will get back with you. We would love to set up a phone consultation to answer any questions you may have. We look forward to serving you along your health journey. May God Bless and Keep You! Dennis and Monica
Contact Us
Video disabled by your privacy settings
What Are Essential Oils?
Video disabled by your privacy settings
Why doTERRA?
Video disabled by your privacy settings
Ready for Anything