Welcome
Our pure essential oils are revolutionizing the way families manage their health. We harness nature's most powerful elements and share these gifts through our global community of Wellness Advocates.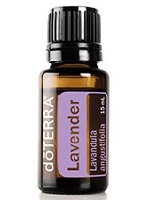 ​
RiTika Rose
Independent Wellness Advocate
Hello! My name is RiTika Rose. I am happy to support you in your quest for Natural Healing. Through nearly 2 decades of serving individuals to sustain their highest quality of life and outcomes in healing, purpose, and growth - DoTerra was an organic addition to my practice, as a Wholistic Wellness Practitioner. Whether your body temple is experiencing physical or emotional stress, the purity of these oils surely aides in expediting your healing process. A phone consultation or attending a DoTerra oil class can give you personalized guidance on which oils will work best for you and your current condition. RiTika's Bio: I am a Wholistic Leadership Coach providing services in integrative health solutions that includes my Signature Chakra Assessment, Reiki, Guided Meditations all with the added bonus of Leadership coaching within each session. I am also the Best Selling Author of T.A.G.G.E.D. U.R. IT! Become the Leader of your Own Life. I come from a medical background in Occupational Therapy, with a double major in Psychology. With my unique blend and knowledge of western, eastern and spiritual healing practices/philosophies, I look forward to assisting you in your journey of natural health and healing.
Contact Us