Welcome
Our pure essential oils are revolutionizing the way families manage their health. We harness nature's most powerful elements and share these gifts through our global community of Wellness Advocates.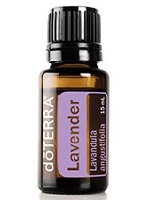 ​
April Unruh
Independent Wellness Advocate
Hi! My name is April Unruh, I have twins, I enjoy exercising, I love researching and learning new things and I am a wellness advocate with doTERRA. My goals are to make your journey with essential oils easier because I remember what it was like to have no idea what to do with essential oils! Essential oils are powerful to our health and wellness and I would love to help you learn how you can incorporate them into your own life. To get started using your mobile phone, click on the 3 lines on the top right corner of your screen and select "Join and Save." From a computer you will simply look to the top of the screen for "Join and Save." This is how you will be able to save 25% off retail prices! You will have the option to join as a wholesale customer (no min purchase required and NO SELLING) or a wellness advocate (you will have the OPTION to sell if you want to). To start your wholesale membership you will be able to purchase it for only $35 (for 1 year) or you can get your wholesale membership for FREE if you choose ANY starter kit! PURCHASING A STARTER KIT: The most popular starter kits are the family essentials kit or the home essentials kit because they both have the TOP 10 essential oils that can impact 80% of your family's health needs at home! The only differences between the two starter kits is that the home essentials kit comes in the largest size bottles plus you get the petal diffuser! When you add your starter kit to your cart, you can add any other items to your cart at the same time and you will receive your 25% discount on anything you add to the cart. EDUCATION: Teaching you how to use your oils is my TOP priority. I give you access to my exclusive member only groups where you can learn from my posts and videos and you can brainstorm with other active members, you can schedule an (optional) phone consultation to go over the oils for your needs, and you are welcome to ask me questions anytime! Please contact me with any questions! April@EssentialOilPrincess.com or Follow me on Instagram @essential.oil.tips
Contact Us
Video disabled by your privacy settings
What Are Essential Oils?
Video disabled by your privacy settings
Why doTERRA?
Video disabled by your privacy settings
Ready for Anything