Welcome
Our pure essential oils are revolutionizing the way families manage their health. We harness nature's most powerful elements and share these gifts through our global community of Wellness Advocates.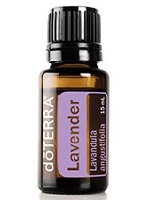 ​
Ali Jencik
Independent Wellness Advocate
Dr. Ali Jencik is the president and founder of Radiant Energy Wellness, LLC, where she serves as a life transformations coach specializing in lifestyle design solutions. Through her personalized coaching plans, Ali helps individuals get clear on who they want to be and what they want to do outside of the usual societal expectations -- she helps them "get real" and create an authentic life. Ali helps empower her clients to face down fears, silence their inner critic, build up their confidence, and design fulfilling and joyful lives. At Radiant Energy Wellness, LLC, Ali takes a mind~body~spirit approach to creating a wholehearted life. She does this through her newsletter, online free video trainings, blogging, inspirational posts, and her signature online coaching program -- Reclaim Yourself -- offered twice per year. Her sister site, She Conquers Fitness, offers Instagram and Facebook followers an opportunity to join together as a community of fierce, strong women through fitness, food, yoga, and essential oils.
Contact Us
Video disabled by your privacy settings
What Are Essential Oils?
Video disabled by your privacy settings
Why doTERRA?
Video disabled by your privacy settings
Ready for Anything