Welcome
Our pure essential oils are revolutionizing the way families manage their health. We harness nature's most powerful elements and share these gifts through our global community of Wellness Advocates.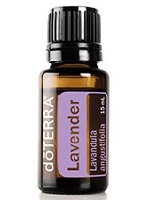 ​
Frannie Johnson
Independent Wellness Advocate
through trials and error through sickness and health is what has brought me here to using a great amazing Therapeutic quality grade product instead of chemicals... I am a advocate for natural. Love these blends please join me in exploring and learning this new/old philosophy of Holistic health.. and I do this all through God. He has brought me to this place to help, heal, lead and learn...I am on a MISSION FOR GOD ..to help as many people as I can because our bodies are borrowed and are God's temple never ours to abuse!! AMEN
Contact Us
Video disabled by your privacy settings
What Are Essential Oils?
Video disabled by your privacy settings
Why doTERRA?
Video disabled by your privacy settings
Ready for Anything