Welcome
Our pure essential oils are revolutionizing the way families manage their health. We harness nature's most powerful elements and share these gifts through our global community of Wellness Advocates.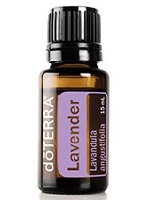 ​
Peggy Langenwalter
Independent Wellness Advocate
Being interested in helping people live happy, healthy lives, I have been involved in many natural healing modalities. I have been a massage therapist for 20+ years and have used essential oils for 20+ years. Finding dōTERRA was a godsend. I appreciate the integrity, generosity, and honesty of this company. Together, we do good in the world in a sustainable way. Everyone wins! You may be interested in helping yourself, your family, or your friends. You may be interested in purchasing wholesale or earning hobby, part-time, or full-time income. We are happy to help you discover what works best for you.
Contact Us
Video disabled by your privacy settings
What Are Essential Oils?
Video disabled by your privacy settings
Why doTERRA?
Video disabled by your privacy settings
Ready for Anything