Welcome
Our pure essential oils are revolutionizing the way families manage their health. We harness nature's most powerful elements and share these gifts through our global community of Wellness Advocates.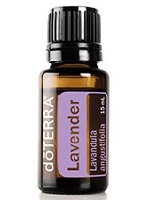 ​
PATRICIA H ARNAZZI
Independent Wellness Advocate
Trained in both western allopathic medicine and traditional Chinese medicine, I have many years of experience in the fields of Infertility, Obstetrics and Gynecology. Recently, because of my studies in Asian medicine I have also become convinced of the beneficial effects of doTerra oils in my patients with sensory integration disorders and other neurological disorders. I am an advocate for alternative methods of healing that are effective and safe.
Contact Us
Video disabled by your privacy settings
What Are Essential Oils?
Video disabled by your privacy settings
Why doTERRA?
Video disabled by your privacy settings
Ready for Anything