Welcome
Our pure essential oils are revolutionizing the way families manage their health. We harness nature's most powerful elements and share these gifts through our global community of Wellness Advocates.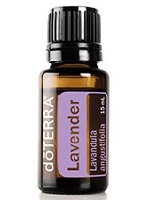 ​
Nicole Morey
Independent Wellness Advocate
Hi, I'm Nicole. I was first introduced to Doterra (and all things essential oils) one day at work while complaining of a severe migraine. One of my co-workers handed me a rollerball with 'past-tense' printed on the front. Without question, and partially due to me just being desperate, I went to town on my temples and neck as directed. After about 20 minutes I was in love. Over a year has gone by, and I have implemented Doterra into my everyday life. Not only has it helped me, but my family and friends as well. Not only have I became a believer, but an organic advocate a well. I have reached a part in my journey with Doterra where I would like to to share and educate others as well. I want to be able to help others they way Doterra has helped me. I am excited to learn and continue to educate myself as this is a way of life, and not just another product you buy. Feel free to contact me with any questions you may have. I look forward to hearing from you and being a part of your journey as well!
Contact Us