Welcome
Our pure essential oils are revolutionizing the way families manage their health. We harness nature's most powerful elements and share these gifts through our global community of Wellness Advocates.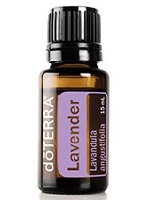 ​
Nicole Adoni
Independent Wellness Advocate
Hello! I am a 200 Hour Registered Yoga Teacher and mom of 3. I love using essential oils for myself, my family and in my yoga classes. I also love to diffuse them in my home whether it be just to get a clean fresh scent in my kitchen, eucalyptus to help one of my kids battle a cold, or peaceful lavender to relax and unwind before going to sleep. I am a natural born nurturer and want to help others learn to take better care of themselves. My passion is to help all people especially the elderly live a quality life. "In the end, it's not the years in your life that count. It's the life in your years." -Abraham Lincoln If you have any questions please feel free to contact me! Peace, love, & light, Nicole
Contact Us
Video disabled by your privacy settings
What Are Essential Oils?
Video disabled by your privacy settings
Why doTERRA?
Video disabled by your privacy settings
Ready for Anything