Welcome
Our pure essential oils are revolutionizing the way families manage their health. We harness nature's most powerful elements and share these gifts through our global community of Wellness Advocates.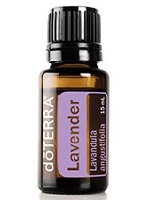 ​
Nada
Independent Wellness Advocate
Nada Howarth is a Master Certified Law of Attraction Life Coach, Light Body Teacher, a Reiki Master Teacher, Quantum Success Coaching Academy Instructor, Mentor and Member of the Support Team for Christy Whitman. Nada is the Founder and CEO of Nada's Essentials Life Coaching, Caregiver's Oasis and Essential Connections. She is an internationally acclaimed Personal Empowerment and Relationship Coach, Energy Healer and in-demand meditation teacher. Nada has a Bachelor of Science in Nursing. She is the well-known co-host for Live LOA Radio. Meet Nada at www.nadasessentials.com. Email her at nada@nadasessentials.com.
Contact Us
Video disabled by your privacy settings
What Are Essential Oils?
Video disabled by your privacy settings
Why doTERRA?
Video disabled by your privacy settings
Ready for Anything