Welcome
Our pure essential oils are revolutionizing the way families manage their health. We harness nature's most powerful elements and share these gifts through our global community of Wellness Advocates.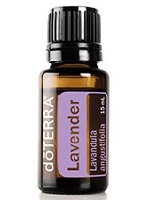 ​
Mohita Patel
Independent Wellness Advocate
Welcome, I'm so glad you are joining me here! I am a RN and Functional Medicine Health Coach with a huge passion for finding wellness through natural solutions! Essential Oils are an incredible way to bring the abundance of nature into our homes to help address health concerns, as well as find clean, non toxic solutions fro everyday living. Oils have been life changing for me and my family personally, and I am so thrilled to support you as you begin this journey towards health and wellness too! ~ Mohita
Contact Us
Video disabled by your privacy settings
What Are Essential Oils?
Video disabled by your privacy settings
Why doTERRA?
Video disabled by your privacy settings
Ready for Anything