Welcome
Our pure essential oils are revolutionizing the way families manage their health. We harness nature's most powerful elements and share these gifts through our global community of Wellness Advocates.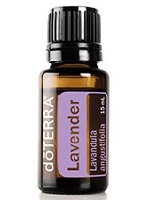 ​
Michelle Dobbins
Independent Wellness Advocate
Michelle Martin Dobbins is an author, spiritual alchemist, & reiki master who shares true stories of magic, creation, and love in everyday life on her blog at www.dailyalchemy.com. She supports people to transform their lives using love and joy. You can connect with her and get her motivational snippets throughout the day on Facebook and Twitter. Her fiction writing has been featured in Woman's World magazine and Alfie Dog Fiction. Her eBooks, Personal Alchemy and Relationship Alchemy, are available on Amazon. She always uses natural products when possible and loves Doterra oils for supporting her and her family's health and well-being. She lives the life of her dreams in Greenville, SC with her husband and their four children. She spends her days homeschooling, running two businesses, meditating, writing, playing with their puppy, taking leisurely walks, eating chocolate, and sipping tea in whichever order feels best on any given day.
Contact Us