Welcome
Our pure essential oils are revolutionizing the way families manage their health. We harness nature's most powerful elements and share these gifts through our global community of Wellness Advocates.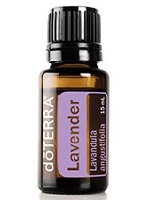 ​
Maukamakai Ventures Llc -
Independent Wellness Advocate
Welcome to my website! I'm Angie Ceroli! My passion is to empower you to make healthier choices using God's Gifts of the Earth! We've been given all we need to live healthy, better lives, and our doTERRA team is available to assist making your path to wellness an amazing experience! My most powerful testimonies are having quick relief to hot flashes with the simple application of peppermint essential oil and eliminating the need for allergy meds by taking lavender, lemon and peppermint almost daily and sometimes a few times per day! I haven't taken those meds for 3 yrs now! Ask me how! Please explore all you'd like and check out my articles and tips at www.facebook.com/2Cups Green Tea Hawaii. Message or email me at angceroli@gmail.com Be well! Make Life a Healthier Journey!
Contact Us