Welcome
Our pure essential oils are revolutionizing the way families manage their health. We harness nature's most powerful elements and share these gifts through our global community of Wellness Advocates.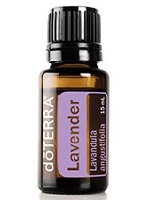 ​
Lynne Cimorelli
Independent Wellness Advocate
Who knew natural solutions could be so easy, affordable and effective? My family uses natural solutions for our every day living: nutrition, energy & stamina, emotional support, digestive health, skin & hair care, green cleaning and getting a great night's sleep! If you'd like to connect please email for more information. Be healthy, be happy, and be well! Lynne
Contact Us
Video disabled by your privacy settings
What Are Essential Oils?
Video disabled by your privacy settings
Why doTERRA?
Video disabled by your privacy settings
Ready for Anything