Welcome
Our pure essential oils are revolutionizing the way families manage their health. We harness nature's most powerful elements and share these gifts through our global community of Wellness Advocates.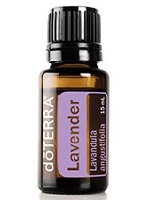 ​
Lydia Nordhoff
Independent Wellness Advocate
Hello there! I'm so glad you're here and interested in learning more about essential oils! Like many, I started with oils because I love the smell. But after being introduced to doTerra, I've discovered how much more essential oils contribute to overall wellness beyond just aromatherapy. I would love to answer any questions you have and help you get started with oils as well. Have a wonderful day! Lydia
Contact Us
Video disabled by your privacy settings
What Are Essential Oils?
Video disabled by your privacy settings
Why doTERRA?
Video disabled by your privacy settings
Ready for Anything