Welcome
Our pure essential oils are revolutionizing the way families manage their health. We harness nature's most powerful elements and share these gifts through our global community of Wellness Advocates.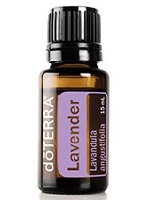 ​
Linda Alva Crofoot
Independent Wellness Advocate
Essential oils are a tremendous way to activate positive cellular activity. If you have had a craniosacral treatment from me then you know how I use the oils in conjunction with that treatment. Please feel free to browse the website and purchase one or more of the oils used in your treatment. When you smell it, it will return you to that place of Secure, Calm, Relaxation you experienced during treatment.
Contact Us
Video disabled by your privacy settings
What Are Essential Oils?
Video disabled by your privacy settings
Why doTERRA?
Video disabled by your privacy settings
Ready for Anything