Welcome
Our pure essential oils are revolutionizing the way families manage their health. We harness nature's most powerful elements and share these gifts through our global community of Wellness Advocates.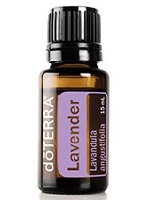 ​
Tricia Sheehan
Independent Wellness Advocate
Just wait until you experience essential oils for yourself! Here's how to get started.... choose Join & Save to save the most money and get free coaching on the how/ when/ why of essential oils. Trouble or questions? Contact me! TriciaHealthCoach@gmail.com or 703.855.0949. You can also join my Facebook education community at https://www.facebook.com/groups/empoweredhealthy/. My best suggestion for getting started is to choose the Natural Solutions Kit or the Home Essentials Kit which offer the best savings and everything you need to get started. When you enroll and place an order of 100 points or more you get a welcome kit from me as well with free goodies and samples to try out! I can't wait to help you feel more empowered and healthy. Welcome to your oily adventure!
Contact Us
Video disabled by your privacy settings
What Are Essential Oils?
Video disabled by your privacy settings
Why doTERRA?
Video disabled by your privacy settings
Ready for Anything