Welcome
Our pure essential oils are revolutionizing the way families manage their health. We harness nature's most powerful elements and share these gifts through our global community of Wellness Advocates.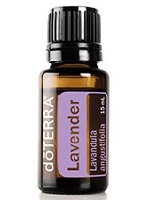 ​
Kelly Smith
Independent Wellness Advocate
Essential oils are used for a very wide range of emotional and physical wellness applications. I am an advocate of alternative and natural treatments rather than medicines used to mask symptoms. If you are interested in learning more about the health benefits of dōTERRA's Certified Pure Therapeutic Grade Essential Oils or purchasing products for yourself, please contact me.
Contact Us
Video disabled by your privacy settings
What Are Essential Oils?
Video disabled by your privacy settings
Why doTERRA?
Video disabled by your privacy settings
Ready for Anything