Welcome
Our pure essential oils are revolutionizing the way families manage their health. We harness nature's most powerful elements and share these gifts through our global community of Wellness Advocates.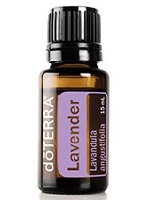 ​
Kiara Mooney
Independent Wellness Advocate
With over 16 years experience within the beauty industry, I am ready to take my clients experience to the next level! doTERRA essential oils help me relax, renew & restore my clients bodies. I love enhancing the beauty in the outside & the inside of my clients! We diffuse our doTERRA oils DAILY in the salon & infuse our massage lotion with the customers preferred oil. We also find ourselves placing drops of oils in the hands of our clients who suffer from migraines, sinus issues, digestive issues & so much more. My salon family loves them & everyone that touches them instantly falls in love.
Contact Us
Video disabled by your privacy settings
What Are Essential Oils?
Video disabled by your privacy settings
Why doTERRA?
Video disabled by your privacy settings
Ready for Anything