Welcome
Our pure essential oils are revolutionizing the way families manage their health. We harness nature's most powerful elements and share these gifts through our global community of Wellness Advocates.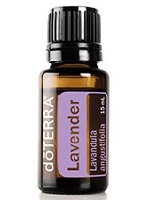 ​
Kay Schrock
Independent Wellness Advocate
Welcome to my oil store! I live with my cowboy husband on a ranch in Wyoming. We have 4 kids, a handful of horses, one dog, and a bunch of cats. I love to write on my blog, garden, and take walks in the country. I really love the scent of Wild Orange and Kumquat! Yum. They remind me of my childhood home: Florida! I use On Guard the most, and lots of peppermint, lavender, and Breathe, as well. My hands-down fave is the Citrus Bliss lotion. It smells amazing!! Shoot me a message if you need any help. aranchmom at gmail dot com
Contact Us
Video disabled by your privacy settings
What Are Essential Oils?
Video disabled by your privacy settings
Why doTERRA?
Video disabled by your privacy settings
Ready for Anything