Welcome
Our pure essential oils are revolutionizing the way families manage their health. We harness nature's most powerful elements and share these gifts through our global community of Wellness Advocates.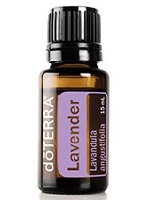 ​
Jessica A Klein
Independent Wellness Advocate
I am so excited to share with you the life changing benefits of essential oils. DoTerra is also a wonderful company that is here to help us all. I am so blessed to be part of such a great family. I am a mother of two young sons in the upper Midwest. We live on a Beef Cattle Ranch in South Dakota. I not only use oils for the benefit of my family but have had great success in using these wonderful High Quality Essential Oils on our livestock. The Applications for these Oils and products are limitless.
Contact Us
Video disabled by your privacy settings
What Are Essential Oils?
Video disabled by your privacy settings
Why doTERRA?
Video disabled by your privacy settings
Ready for Anything