Welcome
Our pure essential oils are revolutionizing the way families manage their health. We harness nature's most powerful elements and share these gifts through our global community of Wellness Advocates.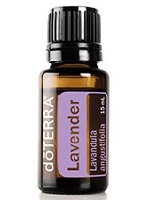 ​
Jeanette De Witt
Independent Wellness Advocate
Dr. Jeanette De Witt is a Doctor of Physical Therapy, a Certified Athletic Trainer, a Certified Precision Neuromuscular Therapist, and a dōTERRA Wellness Advocate. She has practiced physical therapy since 1998 and over the years, many people have consulted with her to learn answers to their questions about health worries, physical pain, and stiffness. Dr. Jeanette specializes in treating back pain, neck pain/headaches/jaw pain, and sports injuries. Her vast experience working with teachers, stay-at-home moms, construction workers, law enforcement, firefighters, professional athletes, Division I athletes, and endurance athletes gives her a unique perspective in treating injuries associated with walking, standing, prolonged periods of standing or sitting as well as movements and positions that are awkward and contorted due to occupational/sport demands. Dr. Jeanette has practiced in both hospital-based and private outpatient orthopedic physical therapy practices. She currently owns De Witt Physical Therapy & Wellness, LLC, a growing independent practice centered around the patient and finding solutions to the cause of their pain, lack of strength, or decreased movement. Dr. De Witt incorporates essential oils into her practice because of their natural therapeutic properties in assisting with muscle recovery, reducing muscle tension, improving circulation, reducing inflammation, and supporting the immune system. Dr. De Witt has recently taught several workshops about improving overall health naturally and without medication. If you have questions and/or are interested in learning about essential oils and how to incorporate them into everyday life, please contact Dr. Jeanette at jeanette@dewittptwellness.com or 262-842-2220 to start a conversation.
Contact Us
Video disabled by your privacy settings
What Are Essential Oils?
Video disabled by your privacy settings
Why doTERRA?
Video disabled by your privacy settings
Ready for Anything