Welcome
Our pure essential oils are revolutionizing the way families manage their health. We harness nature's most powerful elements and share these gifts through our global community of Wellness Advocates.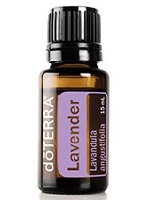 ​
Jay & Kat Kersting
Independent Wellness Advocate
Jay & Kat Kersting took a big step in 2017. It was a challenging year on many levels, personal, health, and more. When Jay started having anxiety attacks that were impacting him at work, and traditional medications didn't help. doTerra's Balance blend essential oil did. Within a couple of days, the stuttering and anxiety attacks stopped. That was SIMPLY the beginning, now Jay & Kat are on their way to being healthier with other doTerra products, like the LifeLong Vitality supplements, other oils in their diets, AND diffusers. Jay & Kat want to help others, so contact them to learn more about doTerra and how you can help yourself and others.
Contact Us