Welcome
Our pure essential oils are revolutionizing the way families manage their health. We harness nature's most powerful elements and share these gifts through our global community of Wellness Advocates.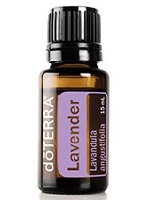 ​
Jasmine Smith
Independent Wellness Advocate
Hi! I'm Jasmine. I'm a former medical assistant, current yoga, meditation and essential oils educator. After working in the medical field for 10 years, I love learning about natural options. I feel it is my absolute calling and duty to share, educate and teach about natural solutions through essential oils. I host FREE classes monthly teaching and sharing. I would be honored to come teach to your community. Respond here and let's set up an oils experiance for you and your peeps! I love sharing how these oils can impact you and then you can make the best decision for yourself. I get the honor of sharing things with you, that I was never taught as a health science and biology student, for FREE! :) And that lights up my soul. The opportunity to share and teach is why I exist. Thanks for visiting! And if you feel called to learn more, to support me in my quest in sharing and teaching, use the contact form below and I will fully support you.
Contact Us
Video disabled by your privacy settings
What Are Essential Oils?
Video disabled by your privacy settings
Why doTERRA?
Video disabled by your privacy settings
Ready for Anything